Data analytics and market research in
HOW WE CAN SUPPORT THE SECTOR
BANKING AND INSURANCE:
We are committed to building predictive models and analytical structures that support the insurance sector in its competitiveness goals. From the rate structure, through product architecture, internal fraud control, risk quantification and ending in the relationship with clients and intermediaries, SINNETIC is committed to bringing the power of Big Data to the value-generating cycle of insurers.

We leverage the power of hidden patterns in data to maximize the reach of the strategies and tactics implemented at insurers.
OUR METHODOLOGIES
Analysis of the banking and insurance sector

Morphologyk
Uses, habits and segmentation.

Costumer Experience Monitor
Customer experience flaws.

DDPO
Demand Driven Planning and Optimization.

Competitive Price Scanner
Pricing, optimal price.
SINNETIC ACADEMICS
Resources from our
latest research.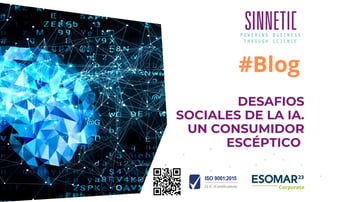 2023 ha sido un año intenso en nuevas publicaciones y lanzamientos de tecnologías y aplicaciones basadas en inteligencia artificial. Un reciente estudio desarrollado por nuestro observatorio social "P...
Regional coverage in Latin America, exporting services to the United States and Europe from our offices in Colombia and Mexico.
BOGOTÁ, COLOMBIA.

Carrera 13 No. 83 – 19,
Tel: +57 601 638 6904
gabriel.contreras@sinnetic.com

WhatsApp message
CIUDAD DE MÉXICO, MÉXICO.

Blvd. Manuel Ávila Camacho 182,
Piso 6, Colonia Reforma Social.
Tel: +52 5564212121


WhatsApp message
HOW CAN WE HELP YOU?
Contact us and we will find the best
solution for your company.