Solutions for the industry of
HOW WE CAN SUPPORT
THE MOBILITY SECTOR:
In the coming years, the urban population will continue to increase, and with it its needs regarding the means of transport used, the number of journeys required, the time, the optimization of routes, among others.
Against this background, how to ensure quality, efficiency and sustainability?
At SINNETIC we have developed solutions to determine and predict the way we will transport ourselves in the future. Through analytical and quantitative and qualitative research techniques, we anticipate possible changes. We extract user data and analyze their behavior in order to segment the population, optimize routes, improve services and generate efficiency in travel.
NUESTRAS METODOLOGÍAS
Analysis of the Mobility sector
SINNETIC ACADEMICS
Resources from our
latest research.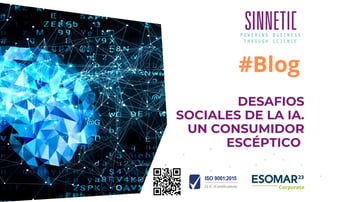 2023 ha sido un año intenso en nuevas publicaciones y lanzamientos de tecnologías y aplicaciones basadas en inteligencia artificial. Un reciente estudio desarrollado por nuestro observatorio social "P...
Regional coverage in Latin America, exporting services to the United States and Europe from our offices in Colombia and Mexico.
BOGOTÁ, COLOMBIA.

Carrera 13 No. 83 – 19,
Tel: +57 601 638 6904
gabriel.contreras@sinnetic.com

WhatsApp message
CIUDAD DE MÉXICO, MÉXICO.

Blvd. Manuel Ávila Camacho 182,
Piso 6, Colonia Reforma Social.
Tel: +52 5564212121


WhatsApp message
HOW CAN WE HELP YOU?
Contact us and we will find the best
solution for your company.