About us?
Market research, data analytics, and consulting company on data science and artificial intelligence issues
SINNETIC
Modern complexity represents the human being in numbers. Behind each number is a story that needs to be told.

This story has a cultural narrative that we can uncover with human sciences, monetize through economics, quantify by revealing hidden patterns through data science. With strategy and foresight, we transform that story into a competitive advantage for your business.

At SINNETIC we are a scientific ecosystem that takes your business questions as an intellectual challenge to generate early victories that bring your business closer to the market in an agile way.
Mission:
"The curiosity for the human being and the data moves us to unlock the intuition of our clients using research, data analytics, and artificial intelligence. We take their business problems as an intellectual challenge that we solve responsibly using the scientific method"

This frees your time to focus on your reason for being!
Vision:
By 2025 we will be solving more than 500 intellectual challenges (projects) a year, covering the 10 key sectors of the LAN economy, generating bold discoveries that inspire progress.

We will guarantee a close, professional and boutique treatment with the client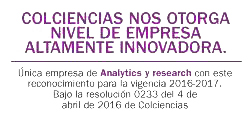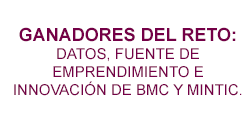 At SINNETIC we are committed to the development, expansion and application of data analytics, artificial intelligence, big data and consumer and market research, accompanying our clients to answer strategic questions using disruptive technologies and methodologies within the framework of strategic consulting.

We permanently work on the continuous improvement of our processes and complying with each of the legal requirements applicable to the service, in order to ensure that the requirements and needs of our customers are identified and addressed, adding value and generating satisfaction, doing everything INNOVATIVE, EFFICIENT AND SOON.

It is part of our policy to have the best people, processes and technologies, always monitoring the best integration of these resources.
Regional coverage in Latin America, exporting services to the United States and Europe from our offices in Colombia and Mexico.
BOGOTÁ, COLOMBIA.

Carrera 13a #98 - 74,
Tel: +571 743 2819
gabriel.contreras@sinnetic.com

WhatsApp message
CIUDAD DE MÉXICO, MÉXICO.

Blvd. Manuel Ávila Camacho 182,
Piso 6, Colonia Reforma Social.
Tel: +52 5525602232

WhatsApp message
HOW CAN WE HELP YOU?
Contact us and we will find the best
solution for your company.