Solutions for the industry of
HOW WE CAN SUPPORT
THE SOCIAL SECTOR:

Social investment has increased by more than 435% in the last 4 years. Never before has it been necessary to evaluate the impact of the actions that organizations do for the other.
Corporate reputation studies.

Environmental sustainability studies.

Anthropological studies of negotiation with communities.

Impact evaluation of social, educational and environmental programs.
At SINNETIC we have developed a consulting practice where social research and analytics help companies direct their resources, generating optimal social impacts.
OUR METHODOLOGIES
Analysis of the social sector
SINNETIC ACADEMICS
Resources from our
latest research.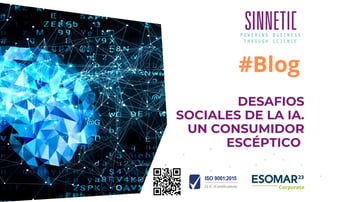 2023 ha sido un año intenso en nuevas publicaciones y lanzamientos de tecnologías y aplicaciones basadas en inteligencia artificial. Un reciente estudio desarrollado por nuestro observatorio social "P...
Regional coverage in Latin America, exporting services to the United States and Europe from our offices in Colombia and Mexico.
BOGOTÁ, COLOMBIA.

Carrera 13 No. 83 – 19,
Tel: +57 601 638 6904
gabriel.contreras@sinnetic.com

WhatsApp message
CIUDAD DE MÉXICO, MÉXICO.

Blvd. Manuel Ávila Camacho 182,
Piso 6, Colonia Reforma Social.
Tel: +52 5564212121


WhatsApp message
HOW CAN WE HELP YOU?
Contact us and we will find the best
solution for your company.