Solutions for the industry of
HOW WE CAN SUPPORT
THE BPO SECTOR:

BPOs (Business Process Outsourcing) is growing in the region, generating enormous amounts of information. Our BPO practice has focused on:
Develop predictive collection and portfolio management models.

Natural language processing in chats, bots, and Whatsapp.

Creation of self-management portals for collection through social networks.

Optimization of times and workloads in the contact center.

Artificial intelligence for resource optimization.
OUR METHODOLOGIES
BPO Industry Analysis
SINNETIC ACADEMICS
Resources from our
latest research.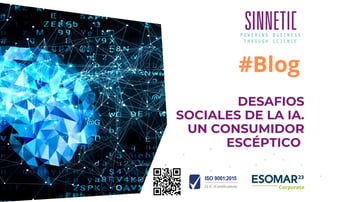 2023 ha sido un año intenso en nuevas publicaciones y lanzamientos de tecnologías y aplicaciones basadas en inteligencia artificial. Un reciente estudio desarrollado por nuestro observatorio social "P...
Regional coverage in Latin America, exporting services to the United States and Europe from our offices in Colombia and Mexico.
BOGOTÁ, COLOMBIA.

Carrera 13 No. 83 – 19,
Tel: +57 601 638 6904
gabriel.contreras@sinnetic.com

WhatsApp message
CIUDAD DE MÉXICO, MÉXICO.

Blvd. Manuel Ávila Camacho 182,
Piso 6, Colonia Reforma Social.
Tel: +52 5564212121


WhatsApp message
HOW CAN WE HELP YOU?
Contact us and we will find the best
solution for your company.